Tee Times
Tee Times available from sunrise to sunset!
On Mobile? Click to open in a new tab!
Return to home
Please Note: The Golf Club at Middle Bay posts tee times 7 days in advance.
Please call the proshop if you have any questions. (516) 766-1880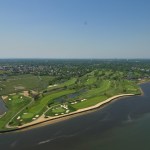 Book your tee times today! We offer golf rounds for local and visiting golfers. Looking for a short round? Nine holes are available! Content with a long day at the course? We offer 18 holes too! Bring your best friend or several work friends. Rounds are available for couples and groups! Booking is available from sunrise to sunset. You can book up to three weeks in advance. As well, members get special deals on weekend bookings! The Golf Club at Middle Bay is nestled on more than one hundred acres, with miles of breathtaking, panoramic views of the barrier islands of Jones Beach, Point Lookout and Lido Beach, the expansive blue waters and soothing, rolling breezes of Middle Bay will give you the feeling of being at an out of town resort. And all this less than an hour from New York City.
Our website is the best way to learn more about us before your visit. Check our course conditions page for daily updates on our expansive course! If you would like to learn more about our staff, check our Pro's corner page!